Darinu is a fan-made Mr. Men character created by Beaniet85. He is the son of Mr. Grumpy and Miss Sunshine. He takes after his father in physical appearance, but inherited his mother's mental personality, since it is rare for him to be in a grumpy mood. Darinu has an older sister named Miss Mopey.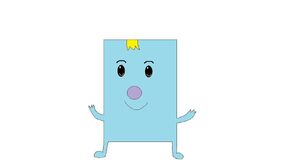 Relationships with people outside of his family:
Miss Dawn - She will be Darinu's girlfriend in the future.
Ad blocker interference detected!
Wikia is a free-to-use site that makes money from advertising. We have a modified experience for viewers using ad blockers

Wikia is not accessible if you've made further modifications. Remove the custom ad blocker rule(s) and the page will load as expected.