Jordan is a fan-made Little Miss character created by Beaniet85, who was originally an Urban Rivals character created by Chippenfail0904. Jordan loves the Dance Dance Revolution series, and competes in many competitions. She became a national star at 16-years-old, when she was first seen on a dancemat on an episode of Good Morning, Dillydale. Jordan is the girlfriend of Mr. Unbirthday (Brainiac Adam's OC).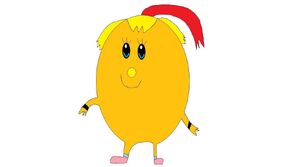 Ad blocker interference detected!
Wikia is a free-to-use site that makes money from advertising. We have a modified experience for viewers using ad blockers

Wikia is not accessible if you've made further modifications. Remove the custom ad blocker rule(s) and the page will load as expected.