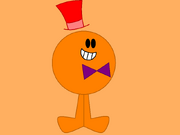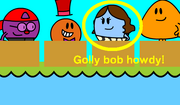 Mr. X-ray is a fan-made Mr. Man created by MrMenCentral. He can see through anything (hence his name). His mouth looks like it does because on May
26
, 2009 (a few days before the filming of TMMaLMS), he was captured by Uno Ojo (from Skippyjon Jones Lost in Spice). While on board, his mouth popped off (the
Mr. Potato Head
running gag), and he took a mouth from a bowl of spare parts. Afterward, Uno Ojo took him back to Dillydale.
Ad blocker interference detected!
Wikia is a free-to-use site that makes money from advertising. We have a modified experience for viewers using ad blockers

Wikia is not accessible if you've made further modifications. Remove the custom ad blocker rule(s) and the page will load as expected.